If you're after a summer dessert to impress, our Thermomix Gin & Tonic Sorbet is light, refreshing and easy to make.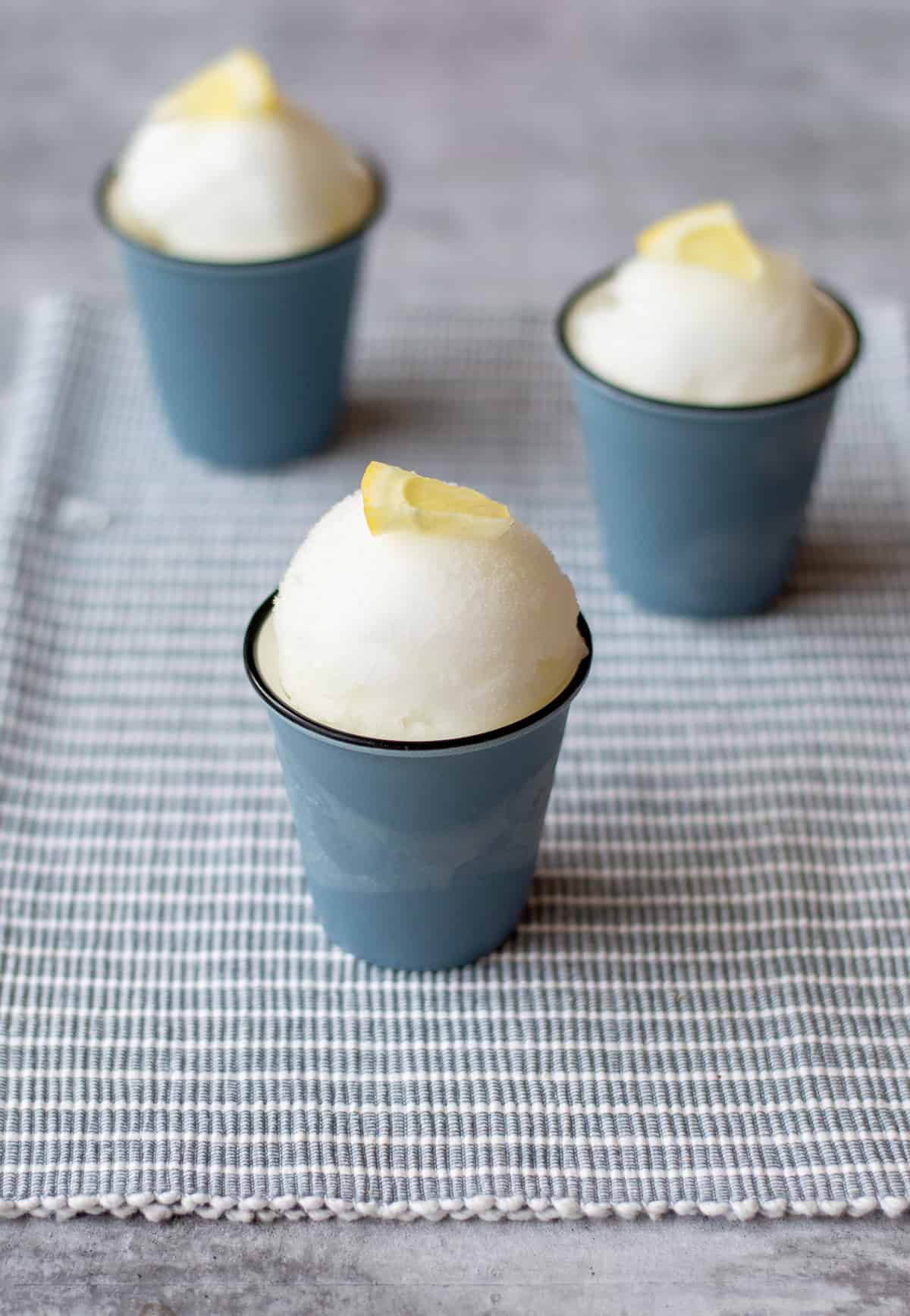 If you love a good Gin & Tonic then you'll love this zesty frozen version. It's simple to make in the Thermomix and requires only five ingredients - gin, tonic, lemon juice, sugar syrup and egg white to make it smooth.
The flavour is sweet, tangy and has the right amount of gin so it's not too overpowering. It can be made ahead of time and stored in the freezer and will remain soft so there's no need to take it out to thaw before serving.
How to Make
Start by making the sugar syrup which is just sugar dissolved in hot water. You could make this with boiled water from a kettle and stir in the sugar by hand but I like to use the Thermomix as it's easy to measure everything and it stirs itself.
Once the sugar syrup is made, pour into a large freezer-proof container (over 1 litre capacity, allowing room for expansion) and let it cool for half an hour at room temperature then transfer to the fridge to cool completely.
Once it's cool, add the tonic water, lemon juice and gin and stir well to combine. Cover and freeze for 5-6 hours. Make sure the container is big enough as the mixture will expand when frozen.
After 5-6 hours, the sorbet will be frozen around the edges and slushie in the middle. Transfer to the Thermomix bowl, add the egg white and blend until lovely and smooth. Transfer back into the freezer to firm up before serving.
I love this served on its own with just a lemon wedge for garnish. Even though it contains a little gin, both my teenage daughters have enjoyed a small portion of this with no noticeable alcohol effect! (I probably wouldn't serve it to small children though🥴!).
You Might Also Like
Peach Bellini Cocktail
Nutella Ice Cream
Pineapple Sorbet
Mango Sorbet with Mint & Lime
Thermomix Strawberry Ice Cream
Thermomix Sugar Syrup