Easily steam and shred chicken breasts in the Thermomix to keep throughout the week for wholesome sandwich fillers.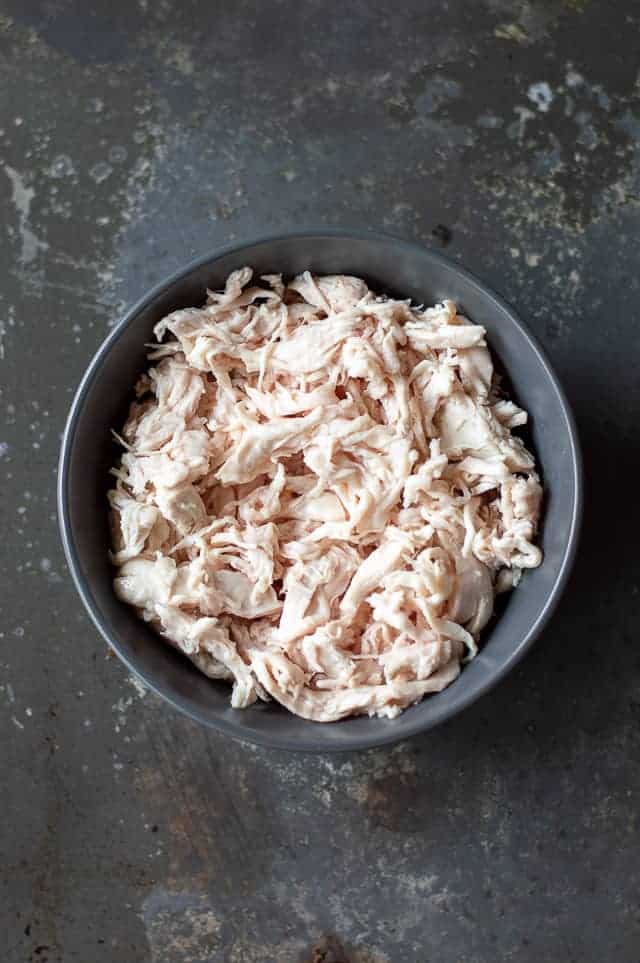 Steaming and shredding chicken in the Thermomix is a breeze and so much healthier than the processed stuff you buy from the supermarket. It will keep in the fridge for up to four days making it handy for school lunch sandwiches, rolls and wraps.
Shredded chicken is also a great addition to salads, pizza toppings, soups, nacho toppings, pasta bakes and pretty much anything else.
How to Steam Chicken in the Varoma
Cut the chicken breast in equal halves and place into the Varoma dish. Add 750g water to the TM bowl and if you wish add some stock, garlic and herbs to the water for extra flavour.
Steam for 15-20 minutes/Varoma/speed 1. Timing will vary greatly on the thickness of the chicken.
Once cooked through, roughly cut the chicken up to cool. Empty the water from the TM bowl and discard of any herbs or garlic.
Shredding Chicken in the Thermomix Bowl
Place the cooled chicken into the TM bowl (without the water, herbs or garlic).
Mix for 3 sec/reverse/speed 4. If you'd like it finer just mix for a second or two more. It's better to under mix at first rather than over mix otherwise you run the risk of ending up with chicken paste!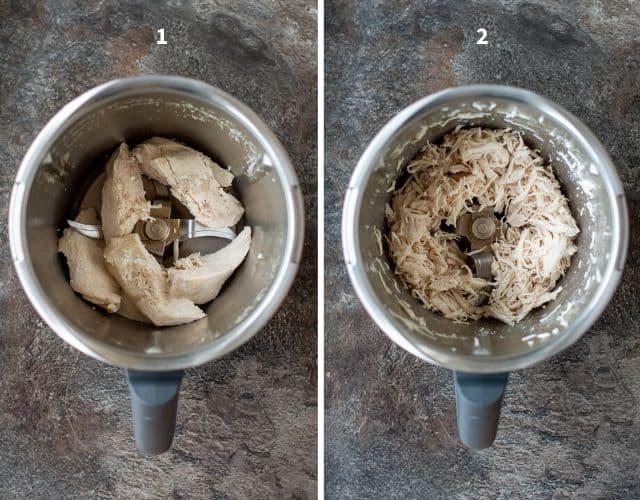 Tips on How to Store
Shredded chicken can be stored in the fridge for up to four days. Let it cool completely then store in a zip lock storage bag or sealed container.
Tips on How to Freeze
To freeze, store in a zip lock bag or sealed container and clearly write the date on it. It will last in the freezer for up to three months. Thaw out in the fridge overnight or defrost in the microwave.
You May Also Like
How to Cook Thermomix White Rice
Thermomix Cauliflower Rice
How to cook Quinoa in the Thermomix
Thermomix Pizza Dough