This vibrant bowl of Thermomix Curried Sweet Potato and Lentil Soup is a nourishing one pot wonder! It requires minimal effort and is ready on the table in thirty minutes.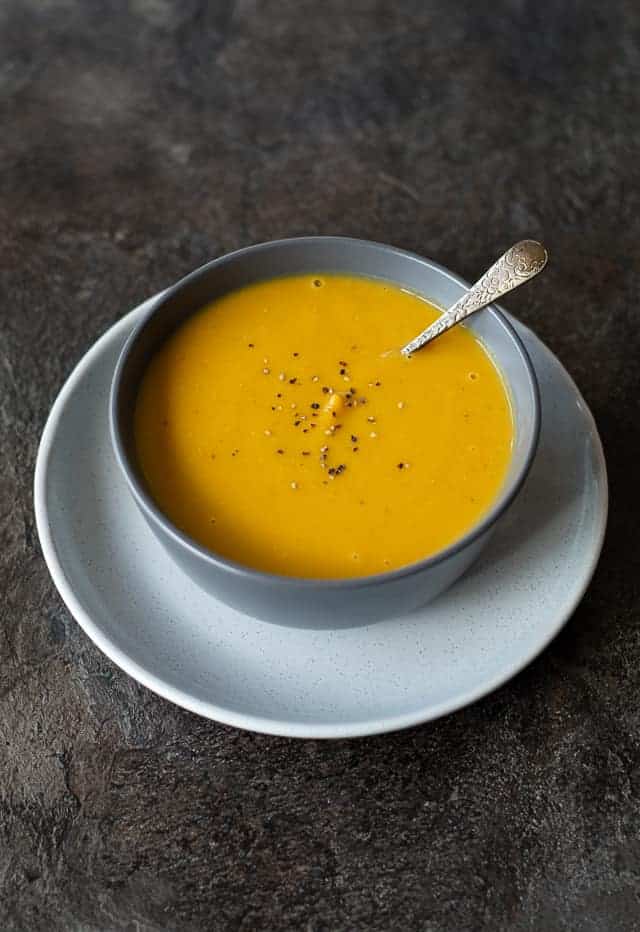 This wholesome plant-based soup is made with sweet potatoes, dried red lentils, onion and garlic and seasoned with mild curry powder which gives it a subtle flavour. It's filling enough to enjoy as a substantial meal with some freshly baked soft bread rolls.
I love making soups in the Thermomix as you can set and forget and get on with other chores plus there's less washing up which is always a bonus.
Smooth vs Chunky Soup
Depending on taste, you can either blend this soup until smooth or leave it chunky as in the photo below. My personal preference is for chunky soup even though it looks less appetizing.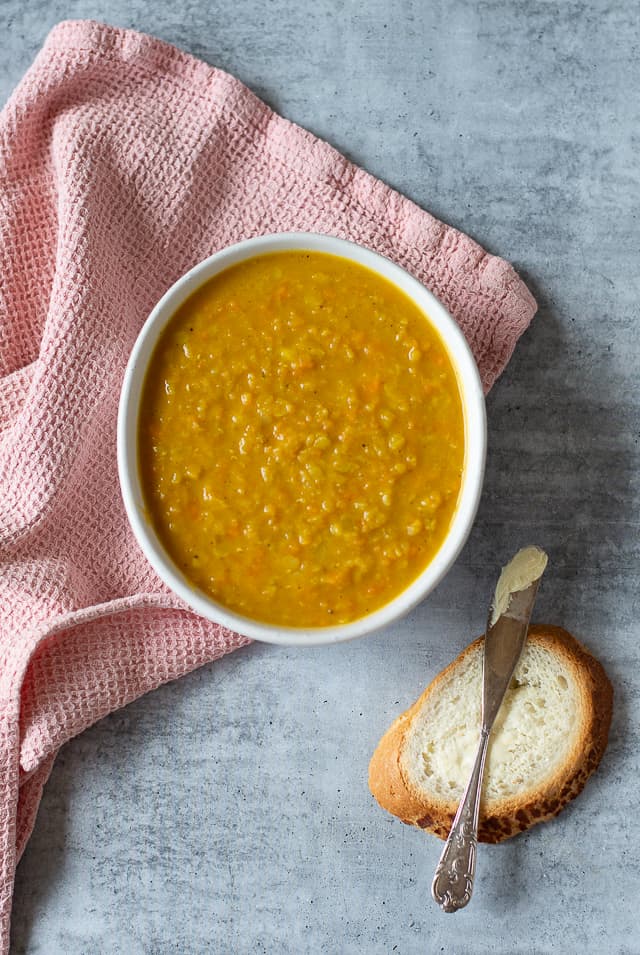 I use Massel vegetable stock cubes for my soups as I love the flavour and they're cheap and easy to store. If you use the Thermomix Vegetable Stock Concentrate, 1 tablespoon of concentrate is roughly equivalent to one stock cube.
To Make Ahead and Freeze
Soups make great standby meals as they keep well in the fridge and freezer. To refrigerate, allow to cool then store in an airtight container in the fridge for up to three days.
To freeze, allow the soup to cool then transfer to an airtight container or a zip lock bag. Our freezer is tiny so I use ziplock bags - if you lie them flat they are more stackable. It will last for up to three months in the freezer.
You Might Also Like These Soup Recipes
Carrot & Coriander Soup
Roast Pumpkin Soup
Pea & Mint Soup
Cheesy Cauliflower Soup
Celeriac, Parsnip & Thyme Soup
Roast Tomato Soup