This elegant Thermomix Peach Bellini is light, refreshing and perfect for any celebration. It's a twist on the famous cocktail using tinned peaches instead of fresh. It still tastes fantastic and is easy to prepare.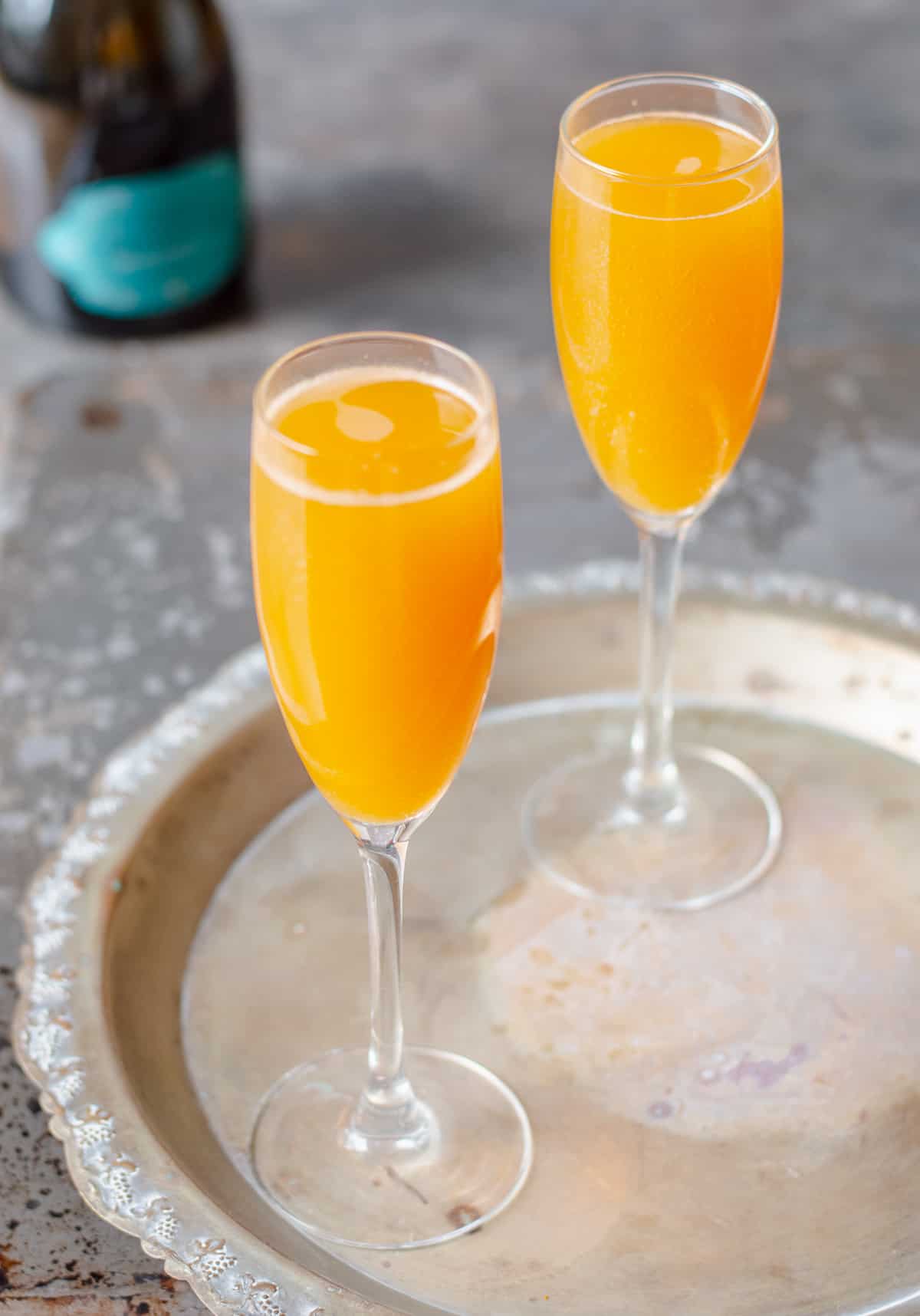 A Peach Bellini is a classic cocktail first created by Giuseppi Cipriani, a bartender at Harry's Bar in Venice. He was inspired by the Venetian painter Bellini who had an exhibition on at the time. It's made of pureed peaches and Prosecco or champagne. It's that simple!
The wonderful thing about this version is there's no peeling or destoning involved and peaches from a tin are guaranteed to be soft and ripe which makes them easy to blend. It's also a wonderful way to use up that spare tin of peaches lurking in the back of the pantry!
If you're like me and you love peaches - check out my Thermomix recipe for Peach Galette, made with fresh juicy peaches.
How to Make
Pour the peaches and juice into the Thermomix bowl and puree for 90 sec/speed 8 until smooth.

Transfer the puree to a jug or bottle that's easy to pour from then cover and chill in the fridge until ready to use.

When ready, pour the peach puree into a champagne flute a quarter of the way up. Gently top with Prosecco or champagne, being careful as it can quickly bubble over. Stir just before serving and enjoy!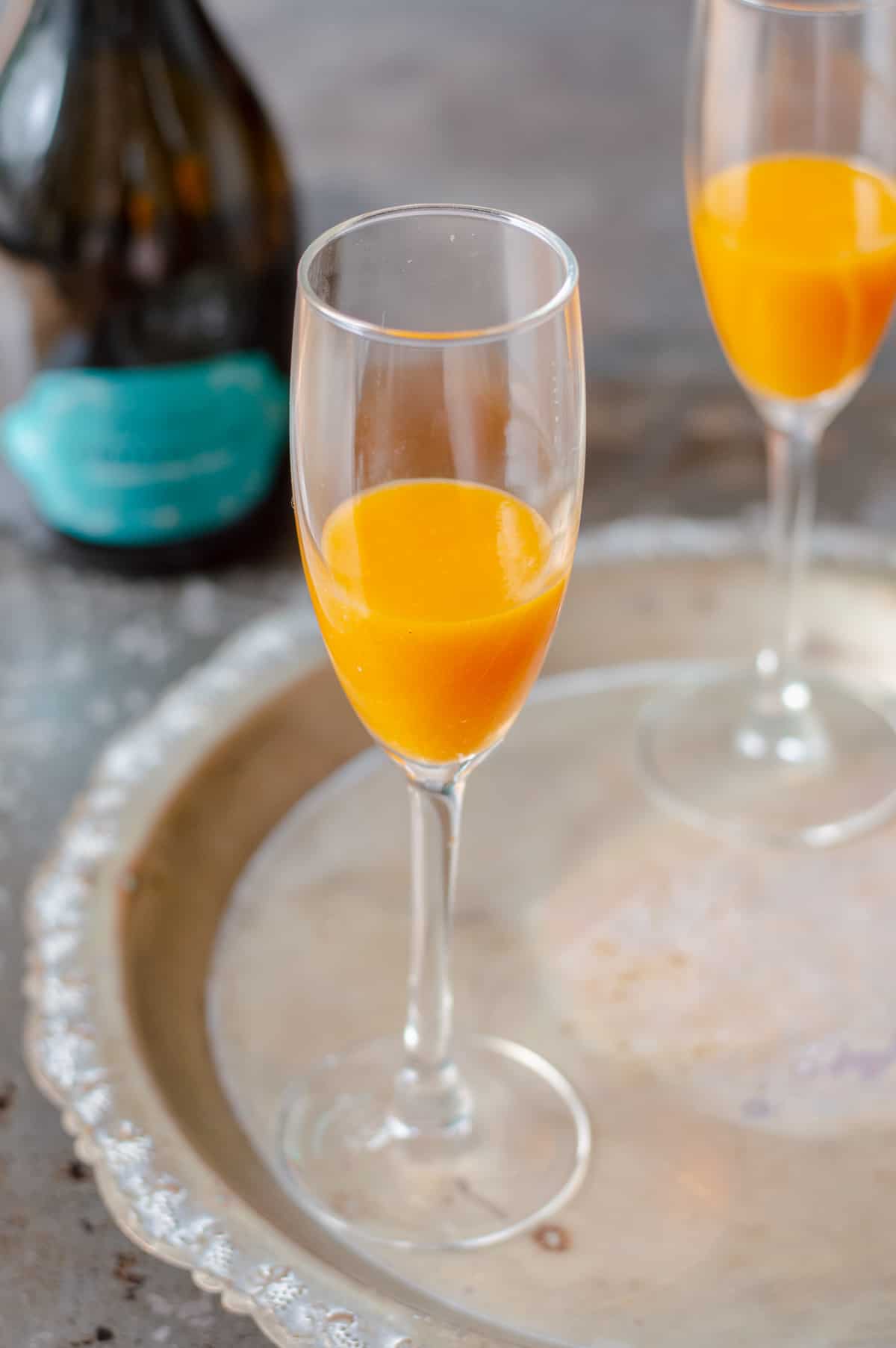 One 400g tin of peaches serves approximately six, depending on how big the champagne flutes are. The puree can be stored in the fridge for 2-3 days. Any leftovers can be swirled into Greek yoghurt for breakfast.
Peach Bellini Mocktail
To make an alcohol free version, you could use ginger ale or sparkling soda instead of Prosecco/champagne.
You Might Also Like
Thermomix Gin & Tonic Sorbet
Thermomix Espresso Martini
Thermomix Margaritas