Easily whip up the perfect egg whites into stiff peaks in next to no time using the Thermomix.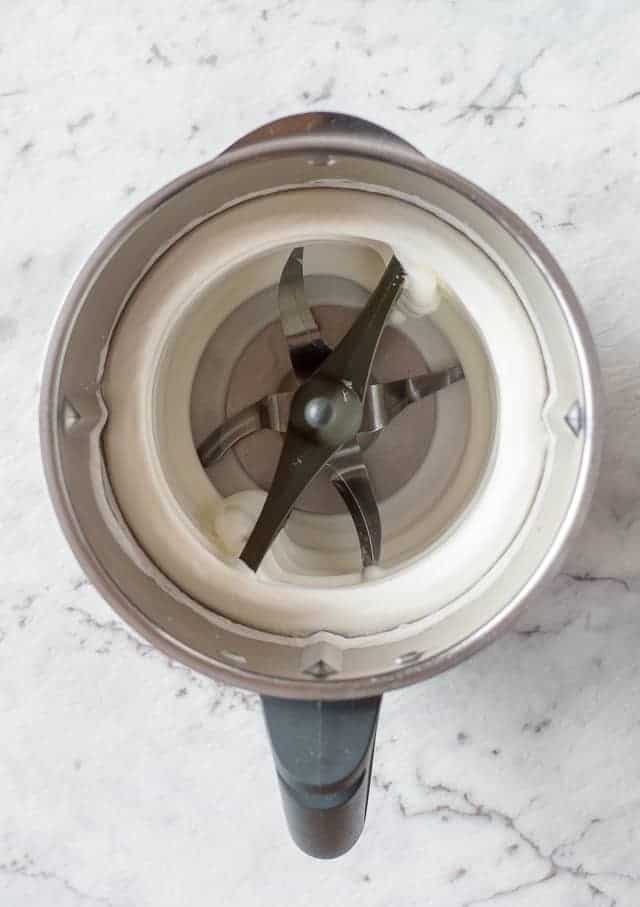 Whipping up egg whites in the Thermomix can be a bit hit and miss at times but hopefully these tips will guarantee stiff peaks in next to no time.
There are a few desserts that call for egg whites. I mostly use them when making Meringues and my Thermomix Lemon Delicious Pudding. Other recipes that use egg whites are souffles, marshmallows and mousse to name but a few.
Tips for Whipping up Egg Whites in the Thermomix
Ensure that the TM bowl is sparkling clean and free of all grease. Lemon juice and vinegar are a good way to get rid of any residue left behind from cooking with butter and oils. Also check that the butterfly attachment is impeccably clean and dry.
Use the Butterfly on Speed 3.5.
Use eggs at room temperature and ensure there is no yolk left in them. Fresh egg whites will whip up quicker and become more stable than old ones.
It's easier to separate the yolk from the white whilst the eggs are cold. Once separated, leave them to come to room temperature ready for whipping.
Leave your measuring cup off to ensure lots of air gets in.
Whipped egg whites should be used as soon as possible otherwise they will start to go flat.
How to Store Egg Whites
Egg whites will keep in the fridge for up to two days and can be frozen for up to three months. When freezing, write the date and the number of egg whites on the bag. To defrost, leave in the fridge overnight and once they are defrosted they can't be refrozen.
What To Do With The Spare Egg Yolks?
In order not to waste any spare egg yolks, there are many dishes you can use them in such as:-
Hollandaise Sauce
Lemon Curd - I also have a great recipe for Lemon Tart
Creme Brulee
Traditional Vanilla Custard
Mayonnaise
To Store Leftover Egg Yolks
Egg Yolks will keep for 2 days in the fridge but it's recommended not to freeze them. They dry out easily so adding a little water to them helps keep them lubricated.
You Might Also Like
Whipping Cream in the Thermomix
Making Butter in the Thermomix
How to Peel Garlic in the Thermomix
📖 Recipe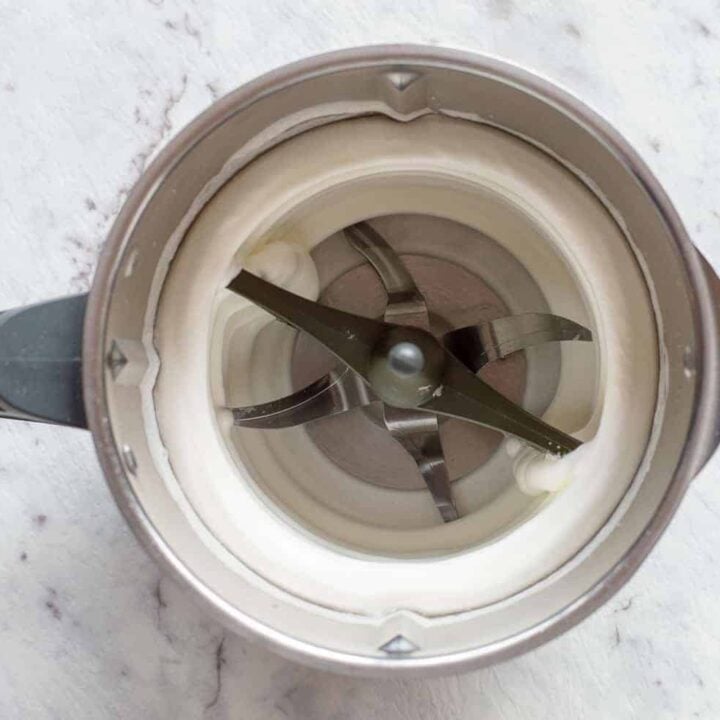 Whipping Egg Whites in the Thermomix
Tips and tricks on how to whip up egg whites in the Thermomix into stiff peaks.
Ingredients
3-10 egg whites at room temperature (depending on recipe)
Instructions
Insert the Butterfly whisk into the Thermomix bowl and add the egg whites.
Whip for 2-5 mins/speed 3.5 with the MC off. Keep a watchful eye on them so not to overwhip. When firm peaks form, the egg white has reached its fullest volume and should not be whipped any longer.
Proceed as per your recipe.
Notes
See tips in recipe post on how to whip the perfect egg whites in the Thermomix.