Delicious melt in your mouth Thermomix Meringues that have a delicate crispy shell and soft gooey centre. They're a doddle to make in the Thermomix with these simple instructions.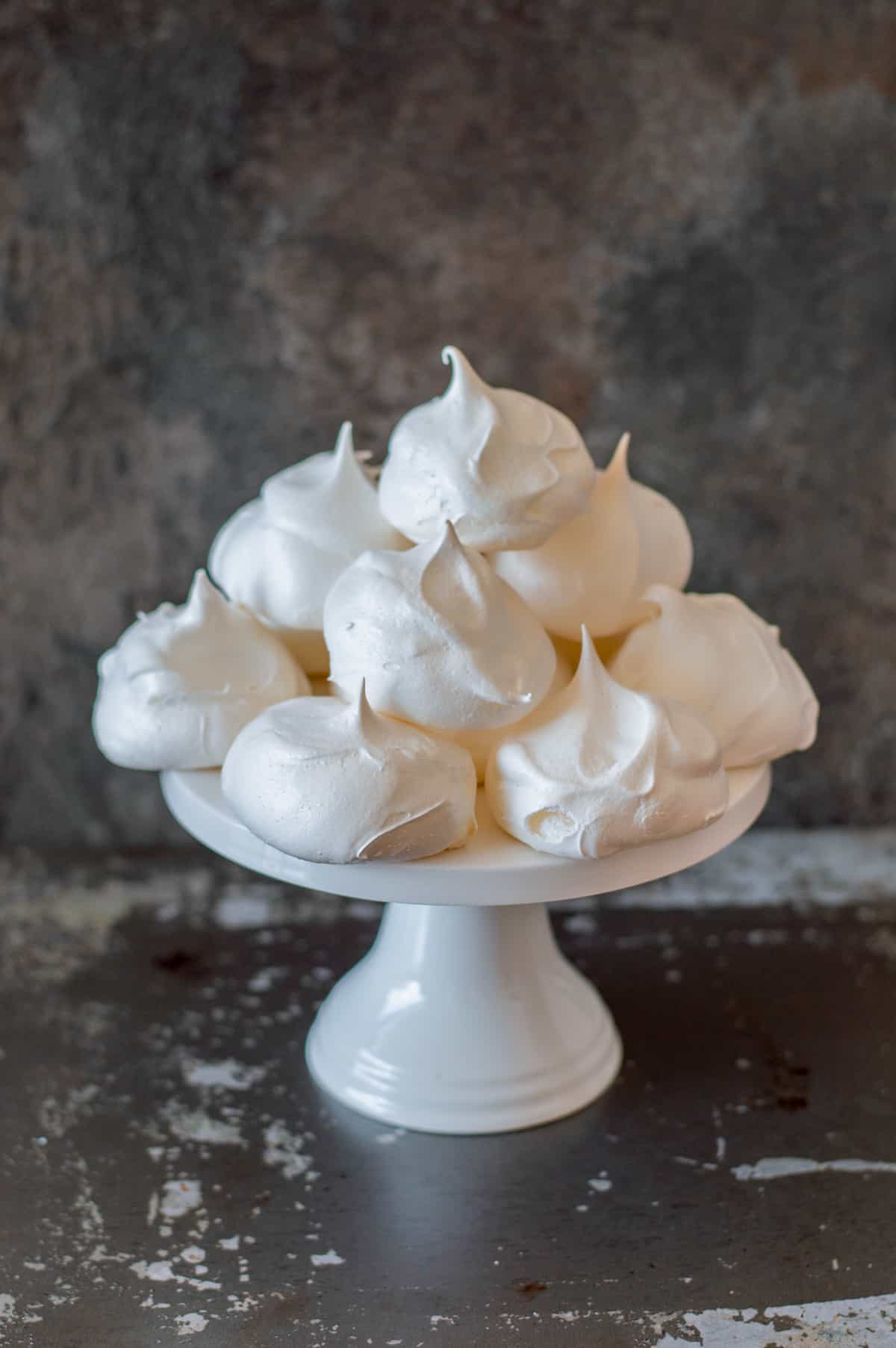 These Thermomix meringues are guaranteed not to fail if you follow the tips and tricks below. I've had many meringue failures in my time but have found the key to perfect meringues in the Thermomix is a spotlessly clean bowl and enough cream of tartar to stabilise the egg whites.
I love serving these meringues sandwiched together with freshly whipped cream and ripe summer berries on the side. They also taste delicious with a drizzle of coulis. There are some delicious looking fruit coulis recipes on the Thermomix Recipe Community website.
Tips For The Perfect Meringues
Ensure that the bowl is spotlessly clean, grease free and dry - freshly squeezed lemon or white vinegar is a good degreaser.
Fresh eggs are the best at room temperature with no bits of yolk left in them.
Enough cream of tartar to stabilize the egg whites so they whip up nicely.
Leave the measuring cup off to incorporate air.
Gradually add the sugar one tablespoon at a time.
When mixing finishes, pinch the mixture between your fingers, if smooth it's okay, if grainy, it needs more whisking.
Cook in a low oven and leave to cool in the oven whilst it's turned off.
To Make Ahead
The meringues can be made ahead and will keep for a few days stored in an airtight container in a dark and cool pantry.
How to Freeze
Meringues are best consumed fresh but can be frozen in an airtight container for up to a month. It's best to layer them with baking paper and let them defrost on a wire rack for about an hour.
You Might Also Like
Mango Sorbet with Mint and Lime
3 Ingredient Nutella Icecream
Dairy Free Mint Chocolate Chip Icecream