A super easy recipe for Thermomix Apricot Crumble made with tinned apricots and an irresistible buttery topping.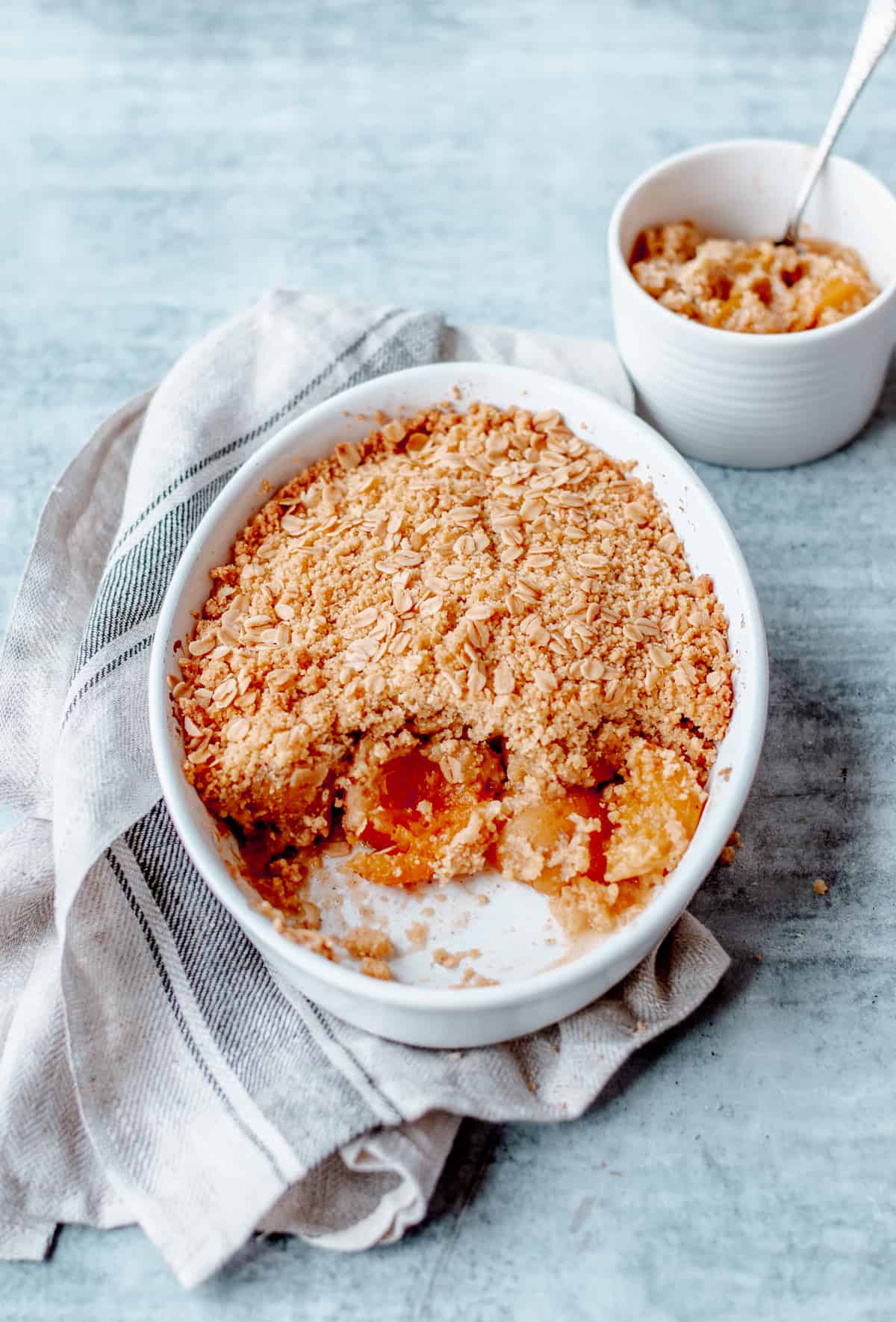 I love this recipe as it requires little to no planning and is a great way to use up a lone tin of apricots hiding in the back of the cupboard.
You can buy tinned apricots at most supermarkets either in an 800g or 400g tin. Fresh apricots can also be used for this recipe when they're in season.
Crumbles are one of my favourite comfort foods, and I've made many different varieties such as these:-
Spiced Pear Crumble
Rhubarb Crumble
Apple Crumble
Blackberry and Apple Crumble
Making the crumble topping is super easy in the Thermomix. It saves having to manually rub butter, flour and sugar together with your fingers. I understand that it can be therapeutic, but I would rather the convenience and less mess.
How to Make in 3 Easy Steps
Drain the apricots and place them into a shallow baking dish. If you like the filling a bit runny, add a little of the juice/syrup to the apricots.
Mix the crumble topping together in the Thermomix (see the recipe card at the bottom for detailed instructions).
Tip the crumble mixture on top of the apricots - don't be afraid to pile it high! An optional extra is to sprinkle oats on top which I love as it gives the crumble a bit of texture.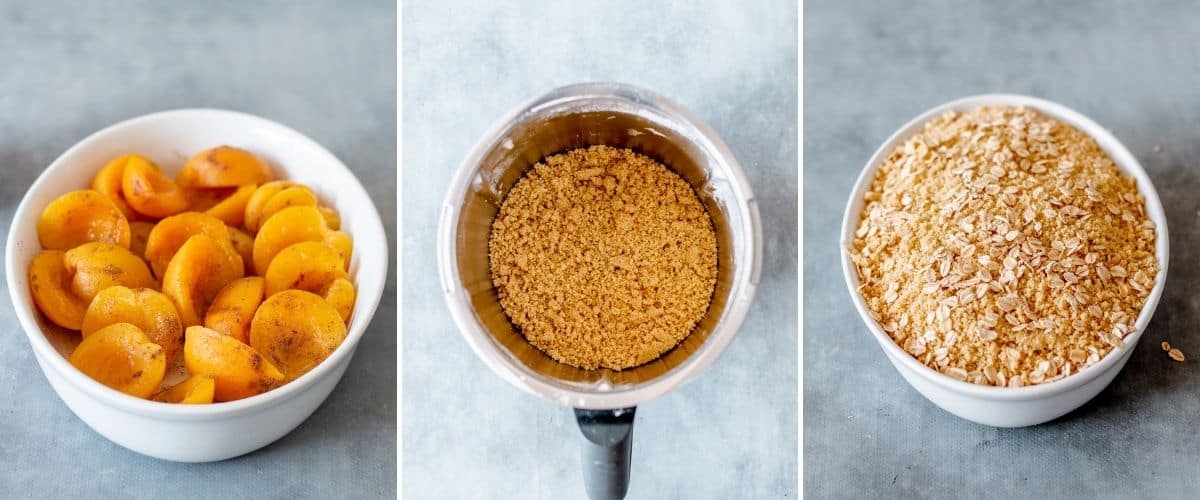 It takes 30-40 minutes to bake in the oven until the top is golden brown. You can enjoy it warm with some piping hot custard, freshly whipped cream or a scoop of vanilla icecream.
Make It Different
Add a couple of tablespoons (or more) of cognac to the apricots.

Add half a teaspoon of mixed spice or cinnamon to the apricots.
To Make Ahead and Freeze
The crumble topping can be made ahead and stored in the fridge until needed. It can also be frozen in an airtight container or zip lock bag for up to three months. There is no need to thaw the topping beforehand, just bake directly from frozen.
You Might Also Love
Sticky Date Pudding
Chocolate Pear Pudding
Lemon Delicious